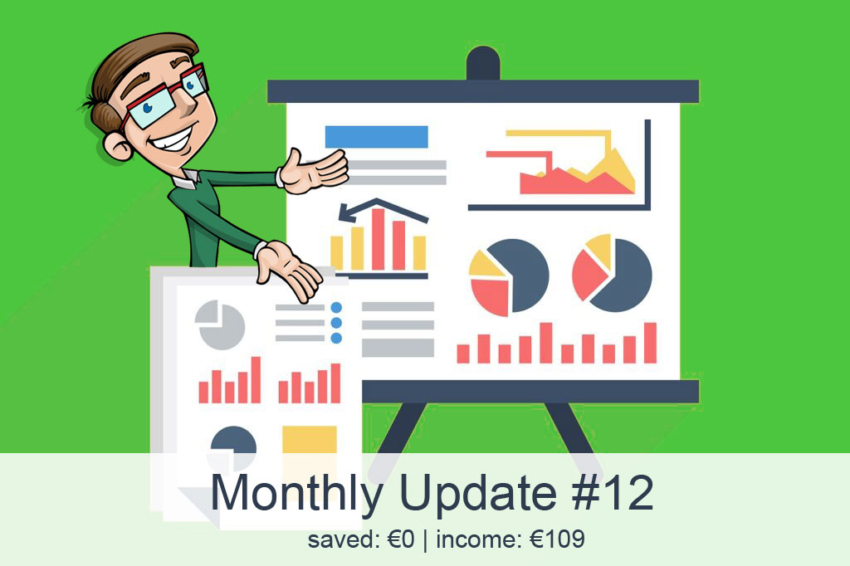 Monthly Update #12 (August 2019) – Goodbye Summer, hello September!
Welcome to my Monthly update #12. The 1-year anniversary month of the Total Balance blog has arrived!
I wrote my first post on totalbalance.blog on the 25th of September 2018! So, I will save the birthday celebrations for another 25 days (give or take). This is a monthly update, so let's focus on the month of August, for now? 😉
Astute followers will probably have noticed that it's been a while since my monthly update has included an updated LEGO-model of my Total Balance progress (which I started a while back). The reason for this is quite simple: I ran out of bricks…In the search for 2nd hand bricks I realized that LEGO's aren't cheap! Spending €20-€30/month on bricks, JUST to model my progress, would kind of undermine my current measly crowdlending income, of around €100/month. And since my (not so) trustworthy mascot, Russel the LEGO guy has gone AWOL anyway (my daughter magically made him disappear), I figured it might be time to lay off the LEGO's for a while.
And thus, a new era of the Monthly updates can commence! 😀