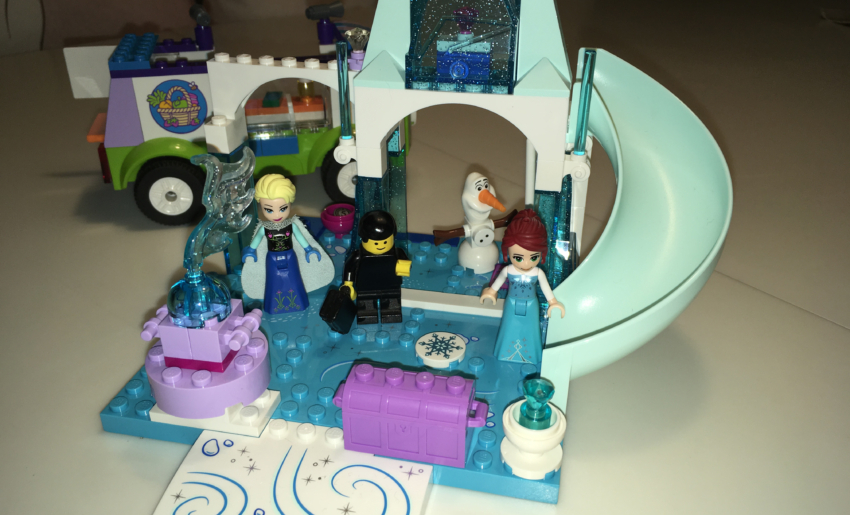 Monthly Update #10 (June 2019) – Robbing the bank!
June has flown by, and it's thus time to look back at another record-breaking month. – Not in terms of my finances though, but the heat is breaking all sorts of records, frying the Europeans to a crisp these days!
It's been so hot (even in Denmark) that my faithful buddy, Russel the LEGO mascot, has moved out of his green garden, and into the Frozen castle! (I cannot take credit for this – it was my daughters idea…).
Something pretty significant did actually happen in the Total Balance household this month (besides the scorching heat), as I had to "rob" the bank to pay for the final part of the Property #1 deal…