6

min read
I know what you're thinking; WTF is a Stooze!?
I'd never heard the term before either, until I started researching a nifty little trick (that I've been using for a while), in order to deploy "free leverage" that I used to purchase Property #1.
It turned out that the little trick had a name: Stoozing.
So, what is Stoozing then, Nick?
Stoozing: The act of taking out credit at 0% (or a low rate) and putting the money into a high interest savings account to profit from the difference in rates.
Hm. That sounds simple enough…
But how does one "take out credit at 0%", Nick?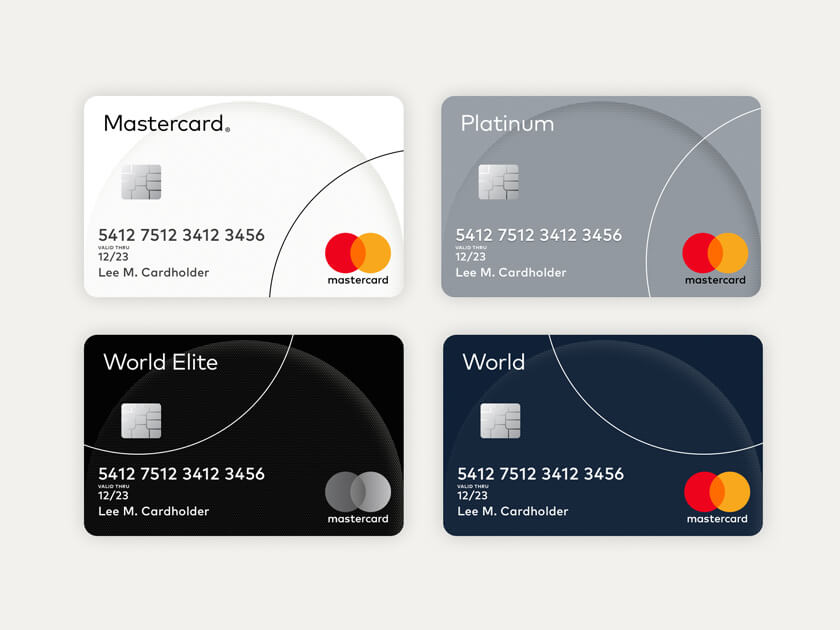 1. Start by getting yourself one of them free MasterCard's that everyone seems to be giving out these days (start in your own bank).
2. Once you've got yourself a free MasterCard (the free part is kind of important), make sure that it's "configured" to withdraw 100% of the credit that you use, from your personal bank account every month (one with money in it, preferably).
Some card issuers will only draw 20%-50% of your used credit, from your bank account – and they then charge you an obscenely high interest rate, on that credit – you DON'T want that.
The amount of "free" credit that the card issuer grants you can vary a lot. My bank offer up to €4000 per month, on their Standard MasterCard (completely free of charge – if you have a decent bank connection). This means that I can "borrow" €4000 for free every month (if only I can somehow find a smart way, to charge my MasterCard €4000 per month, and have that money land in my personal bank account…).
Before we go any further: I'd like to point out that there is nothing illegal about Stoozing. It is most likely highly frowned upon (by the banks), but they offer the credit to YOU. How you choose to use it, is entirely up to you…
Smart ways to transfer money from your MasterCard to your bank account
The first time I became aware of this "trick", was when I returned an item I had purchased in an electronics store. I had bought the item using my MasterCard (I no longer remember what I had bought – it was in my pre-FIRE days!), but I had the money from the purchase returned to my VISA card instead. I had made my first credit transfer from my MasterCard to my bank account (my VISA was a debit card, so the money was instantly credited to my bank account). I didn't think a whole lot about it at the time, but clearly I had stumbled upon something interesting.
Buying items with your MasterCard, and returning them again (using your VISA card) is however not really a smart (or scalable) way to do the money transfer (if you ask me).
What would be a smart way then?
Enter: MobilePay (or Revolut or similar for the international audience).
In Denmark, we have a payment service called MobilePay, which allow you to transfer money from person-to-person, using only your phone number (and a credit card…).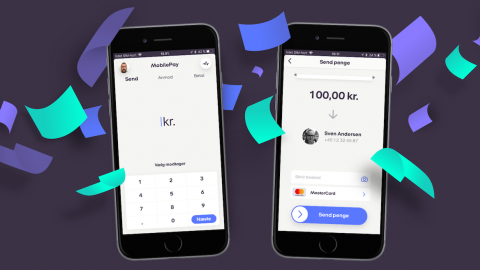 I'm finding it difficult to follow your train of thought, Nick – please elaborate why I should care about MobilePay!?
Using MobilePay, you can mimic the "Buy item in store with MasterCard and return using VISA card"-process, without leaving the comfort of your own couch. You need a good friend (or a trusted person – like your spouse) to make the transfer to though. Here's how it works:
In MobilePay, you have your phone number, your credit card (the before mentioned MasterCard) and your bank account number stored (Sending money will use the credit card – receiving will deposit to the bank account number). Your "trusted friend" (my spouse in this case) now change the bank account number in their MobilePay App, to match YOUR bank account number. You then transfer a good amount of money (MobilePay has a limit of €1333/day and a max limit of €20.000 per year) to your trusted partners phone-number, and the magic then happens that the funds are withdrawn from your MasterCard, and instantly credited to YOUR bank account…
You could use Revolut for this purpose instead, but unless you're a UK citizen, a Revolut transfer is an international transfer, and it can thus take days before the funds arrive in your account. If you're good with that (and the fact that the banks AML system eventually flags you for receiving a shit-ton of money from a "foreign" country), using Revolut would definitely be the preferred option.
Revolut has a much higher transfer limit than MobilePay (the official limit is a bit unclear for non-UK transfers), but because MobilePay instantly credits the funds to your account, AND because it's logged as a national transfer (only limited AML exposure) this is currently my preferred method (I don't want that call from the bank, asking me about those monthly transfers, if I can avoid it – seems best just to try to remain "below the radar").
Of course the MobilePay method will work in BOTH directions – so if you each have a credit card, you can transfer up to €40.000 per year, from your MasterCard(s) to your bank account, using this method. Remember that you'd have to repeat the transfer every month, so if you attempt to max out the credit on your MasterCard every month, it would sum up to €48.000/year (in my case) – meaning it would surpass the combined limit of MobilePay (so €40.000 is the max per year, using this method). I like to use my MobilePay for making actual real person-to-person transfers (like it was intended), so I try to stay around €15-€16.000 (per person). That still gives a max of €32.000/year, which is still quite a lot. Remember that the max amount of cash that you will actually be able to add to your account every month, is the limit of your credit card (in my case: €4000 x 2, because my wife also has a card). In this case, my max stoozed amount is then actually decided by MobilePay, and not by the amount of credit available on my card…
You could circumvent this, by adding a third person to the mix, but that seems like too much of a hassle! 😛
How to use your "stoozed" money
How you choose to use the money that you "borrow" from your MasterCard, is entirely up to you…The most common approach, is to park it a high-yielding bank account, but those are pretty hard to come by lately…My bank currently offer me 0,50%, but it seems unlikely that even this level is going to continue (seeing that the interest level is hitting new lows every month almost). Since I currently have debt that I pay 3,5% interest rate on, I just leave my "stoozed" money in my account – and thus "earn" 3,5% interest on them.
So, what do you think?
To Stooze, or not to Stooze? 😉