2

min read
Quick update from your friendly neighborhood Total Balance guy!
Crowdestor announced last month that they were gonna give their website an overhaul, and it has now arrived.
Why should you care, you ask?
Well, I think it's noteworthy when a young company decides to completely re-vamp their website and add extra security features at the same time. Kudos to Crowdestor, for taking security serious, unlike some other folks out there! It tells me that they are serious about their business 😉
Lets have a quick look at some of the new features!
First of all, their website is now responsive (geek talk for: it adapts to the device type/screen size you are viewing it from). This should really be the standard for any new website these days, so there's no points for that in my book 😉
The Dashboard page now has some extra info, which is really neat: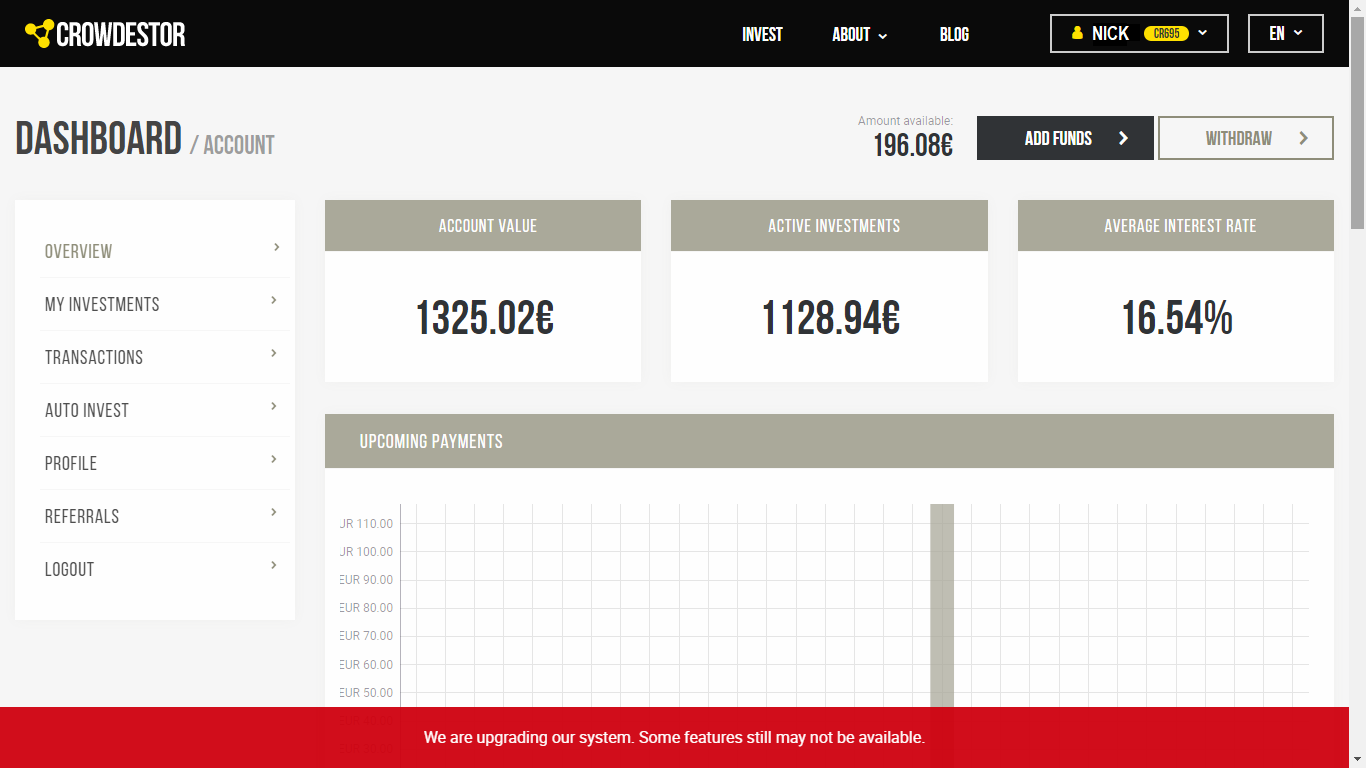 You now have a graph showing your upcoming payments, and below it is the list of upcoming payments (which was also on the old website).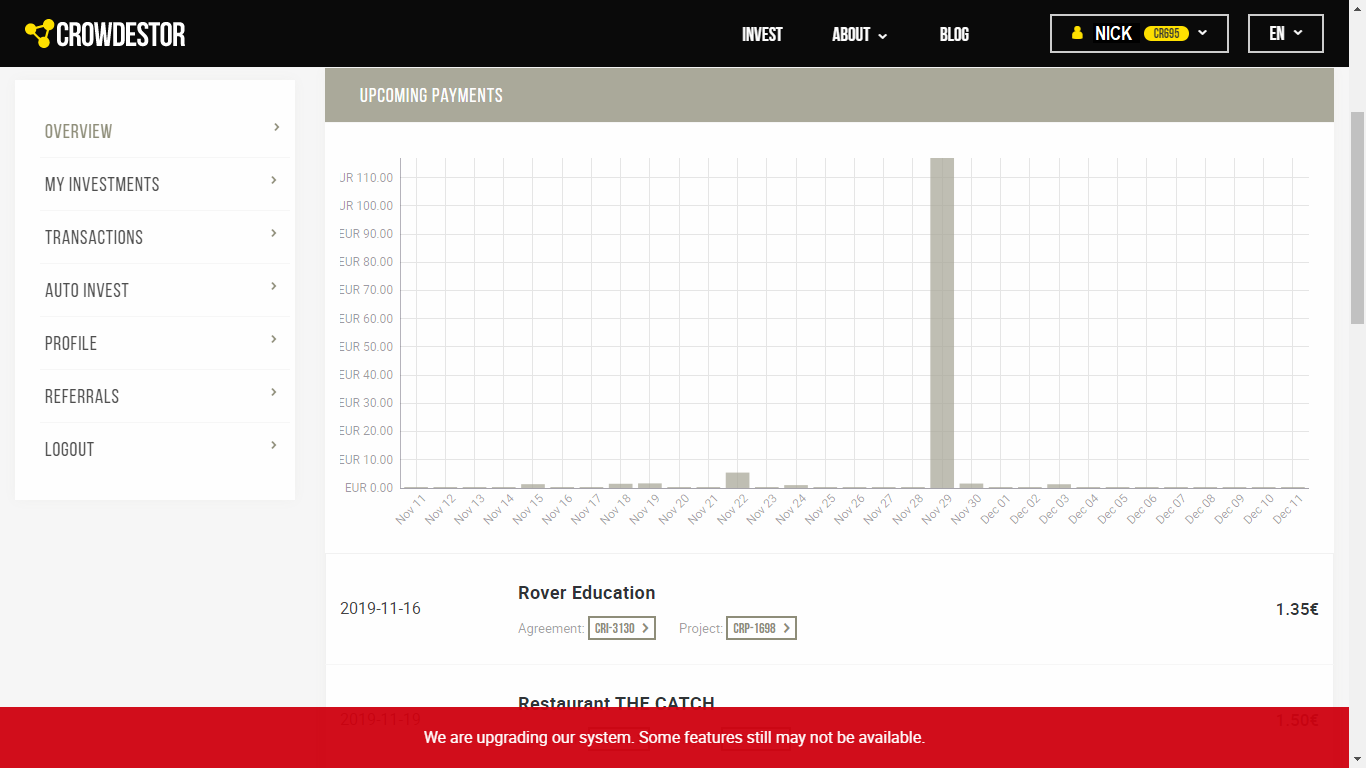 The greatest new addition though, is that you now have some statistics at the bottom of the page, which includes a profit graph and a portfolio overview chart, divided into the "sectors" that you are currently invested in. Check it out: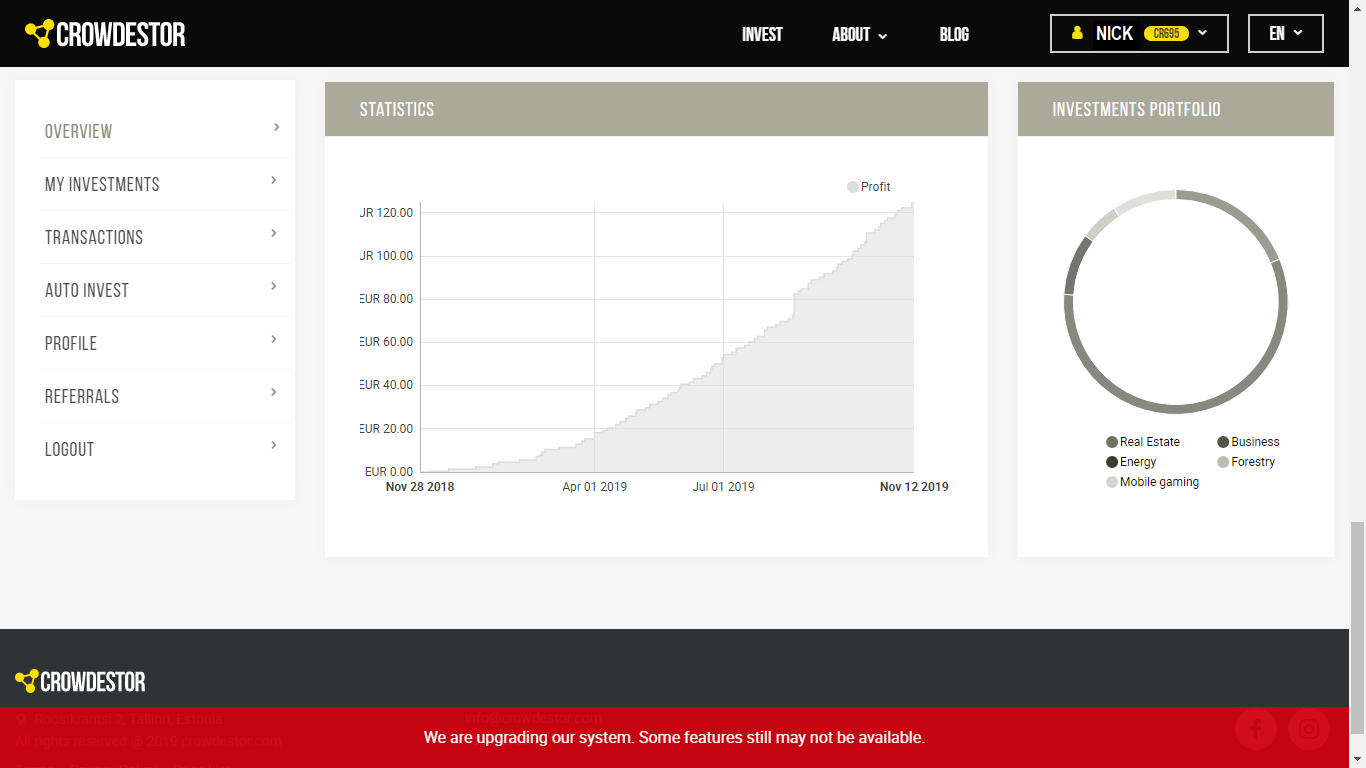 This pie chart clearly shows that my current loans at Crowdestor is heavily slanted towards the "Business" loans. I'm gonna attempt to even that out a bit going forward. We'll see how that goes 😉
Now, if we head over to the Profile view and switch to the Security tab, you'll find a new section, where you can setup 2FA (2-Factor Authentication) with Google Authenticator.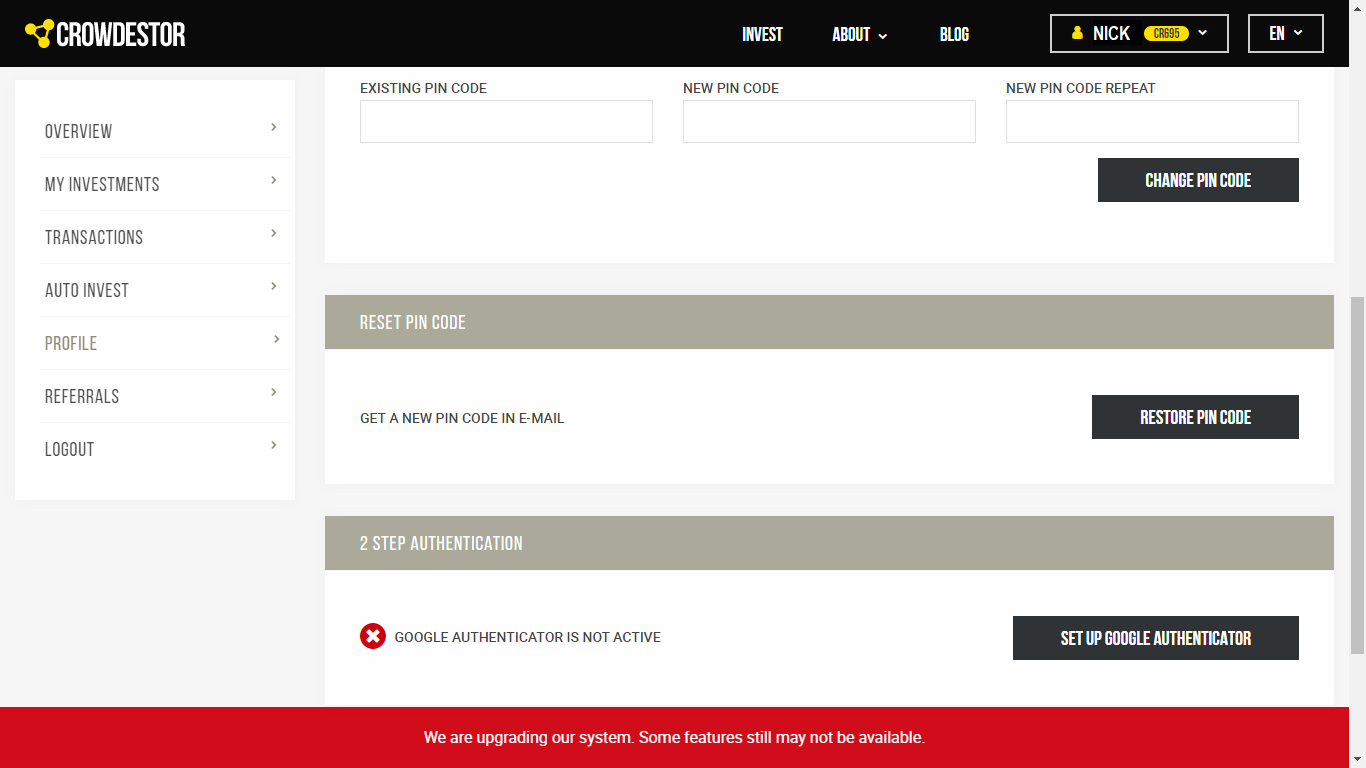 Good job there, Crowdestor 😉 Now we just need the rest of the gang to follow suit!
If you use Crowdestor already, I highly recommend enabling 2FA! (It's a bit annoying in the beginning, but you'll get used to it!)
As you'll notice, they still have a big red banner stating that they're still upgrading their systems, so maybe we can expect some more cool features to arrive soon!
Anyway, this was just a quick update from the crowd scene! I like it, and I think more platforms could learn from this – you need to keep up, and add new features regularly! (Are you listening, Envestio? 😛 )
Thanks for reading!